Parquet industrial Merbau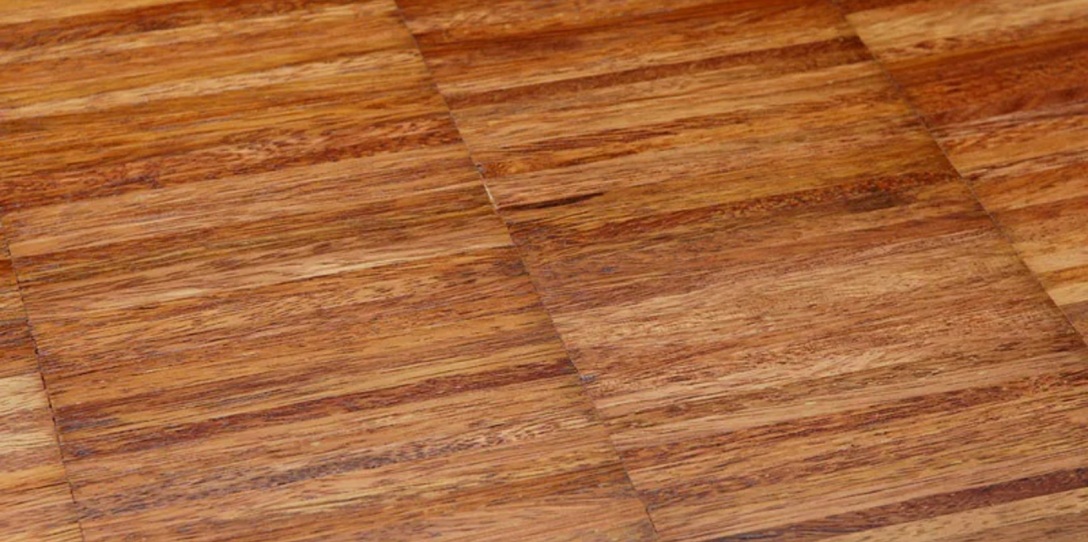 Parquet industrial Merbau
Exotic floors
The colors and mechanical properties of Indonesian Merbau wood especially predispose them to the production of exclusive floors and parquet floors in representative rooms in public buildings and private homes. Deep brown wood color lightened with golden spots emphasizes the dignity of the place and perfectly harmonizes with modern equipment. The floor has a long aesthetic value, because Merbau wood has a unique dimensional stability and is hard, and therefore very resistant to abrasion and dents.
Available sizes:
Thickness - 15 mm
Width - 20/30 mm
Length - 200/300 mm
Characteristic:
- Collection - exotic floors
- Wood species - merbau
- Available wood classes - natur
- Type - floor mosaic made of solid wood
- Finish - raw
- Available structures - smooth
- Chamfered edges - no
- Mounting method - glued to the ground
- Suitable for underfloor heating - yes
Wood floors are beautiful and give a lot of positive energy. If properly maintained, they will pay back giving the interior charming look with a touch of elegance. A lot of people prefer exotic wood to native not only because it is more beautiful and has unique patterns, but mainly for its hardness and resistance to many disadvantageous factors like scratching, abrasion and mould spoilage and chemical breakdown. Not only are wooden floors solid and sustainable, but also the most exceptional decorations.
Floors sold in the shop are manufactured of carefully selected wood that is why they will cater for clients needs and let them enjoy the floors' long-lasting beauty at an affordable price. It is enough to give them a little necessary concern every day to keep it in orderly condition and cleanliness.
There are a lot of exotic species of wood used for manufacturing floors, but originated from remote Indonesia wood called Merbau is becoming more and more popular not only because its unique colour which is red-brown with charming little golden patches but also for its resistance to mechanical damage as well as chemicals, insects, moisture and fungi. It is also dense and very hard and those are the reasons why it is used  on an industrial scale. 1260
Merbau Industrial
As it was said before Merbau is an ideal wood for floors and it is recommended not only for private homes, commercial spaces but also for public buildings and representative areas. Because of variety of shades lightened by golden spots, resistance properties and extraordinary elegance floors from this kind of wood are widely desired. There are quite a few models of Merbau floors among which there is Merbau Industrial characterized by exclusive and very attractive look. It is made of very narrow solid wood strips laid in such a way that lighter strips are put alternately with the darker ones creating a beautiful, breathtaking mosaic. Such a floor looks natural and will add an aesthetic value to any representative space.
The finish of Merbau Industrial floor available in the shop is raw and its structure is very smooth with a delicate gloss. The warm colour of the stripes which are 20-30 mm wide and 200-300 mm long can be ranging from delicate milk chocolate brown to light orange. Thanks to its properties this kind of mosaic can be laid both in bedrooms and in a representative daytime area. It does not matter what style the interiors are furnished because Merbau Industrial will match classic and modern designs.
The way of its installation is very simple, as it is just glued to the previously cleaned and adequately prepared ground without fear that it will not adhere to it. The stripes are 15 mm thick, so they are stable and easy to glue. It is also worth knowing that there are no contraindications to mount the mosaic on grounds with underfloor central heating as the wood does not change its dimensions affected by temperature and moisture growth or decrease. Merbau Industrial like any other floors made of this kind of wood has low shrinking coefficient and achieves hygroscopic balance very slowly. All the factors make it the best choice for the floor of any interior.